Marry, shag or throw off a cliff?
« previous entry | next entry »
Mar. 24th, 2009 | 05:59 pm
location: Chair
mood: hungry
music: "December" -Sarah Fimm

Rules if you want to play!
1) Comment to this and I will give you 3 people.
2) Post this meme with your answers.
3) Provide pictures and the names of 3 people.
4) Label which you would marry, shag, and throw off a cliff.
femmephantom
assigned me: Kiba (Wolf's Rain), Zuko (Avatar: The Last Airbender) and Schuldig (Weiß Kreuz)... From the moment I saw the names I knew exactly what my answer was.
SCHULDIG FOR ALL THREE! XD
I mean, come on XD One's an adorable little puppy and the other's a crybaby mama's boy (I kid, I kid).
Schuldig, on the other hand... Well, look at him! X3 That explains the
shag
and
marry
answers. Anyone familiar with his character who
DOESN'T
think he'd totally deserve to be shoved off a cliff has a screw or two
thousand
loose.....
and maybe he'd share Crawford with me. X3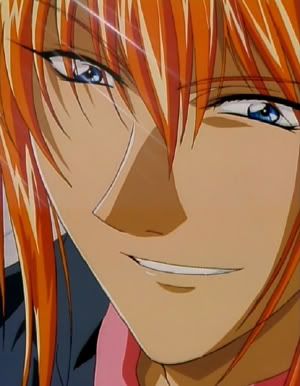 ---